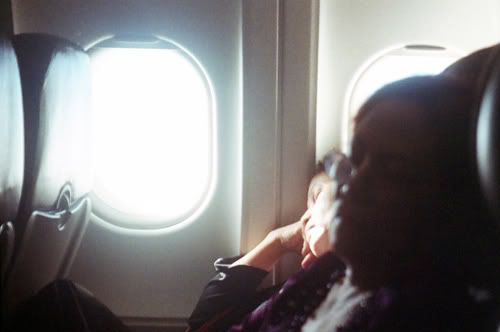 From Singapore to Vietnam, these trip would be the most adventurous yet from my last trip to Thailand. The weather in Vietnam is not much of a different from my hometown Singapore, however temperature could reach up to 36 degree Celsius in a day. On my previous visit to Ho Chi Minh City Vietnam in 2009, nothing around my have change, the road was busy as usual. The trip this time was not going to be a short one, i'd already had plans on going out of Ho Chi Minh City. At the mean time, an early lunch with my favorite Vietnamese traditional beef noodle that packs with deep aroma filled with the local's exotic ingredients.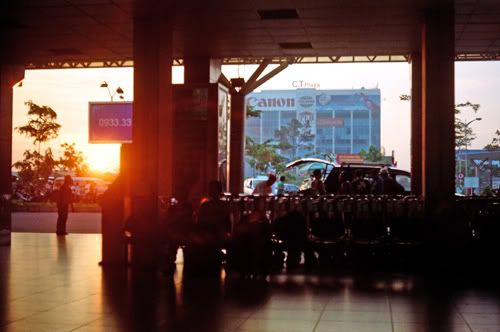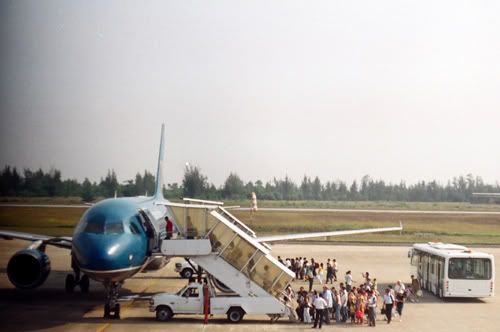 With a slight cool still air on the next morning, it is time to rush for our first flight to adventure and beyond. Next destination, Hue. Just further up from Da Nang Vietnam, a small slow city. This city was also a former home of the Vietnamese emperor. At first impress of the slow life in Hue, it was not much equal to Ho Chi Minh City but traffic was calmer.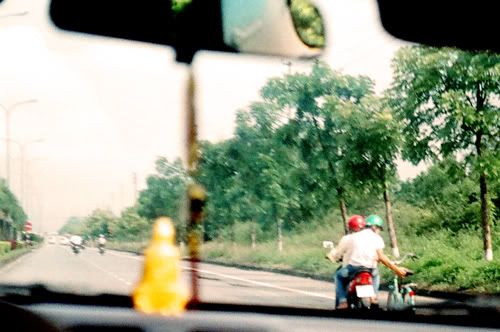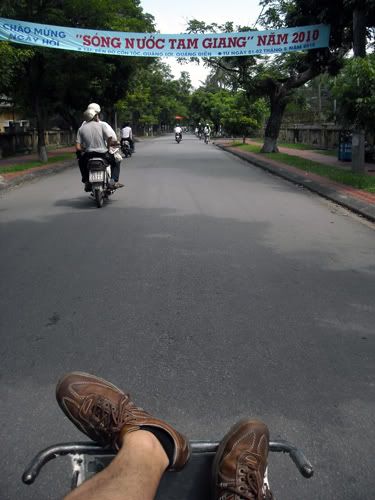 Didn't know where to visit first, just outside the hotel there is a palace which is still standing strong for tourist. As the entire compound is extremely huge, walking around in a day will be impossible. At the entrance of this majestic palace, a Vietnam flag hangs high proudly with red and yellow star to show to the world.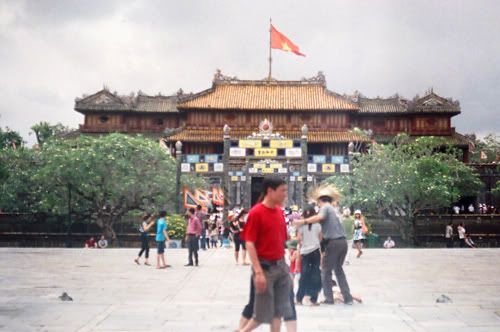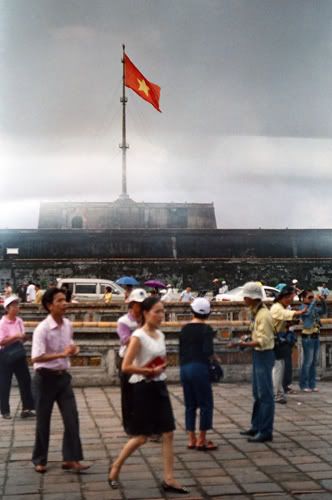 Taking a trishaw like transport around for the short introduction of Hue would be a nice way to start off. Having to say to enjoy the view, sitting on these trishaws will thrill you, especially when other faster moving motorbikes and bigger vehicles runs all over from your point of view. Our first stop was at a home local eating stall, with alien like ingredients in my bowl of noodle soup, taking a bite makes thrilling experience, chicken and a chunky mince pork. Interesting but yet tasty.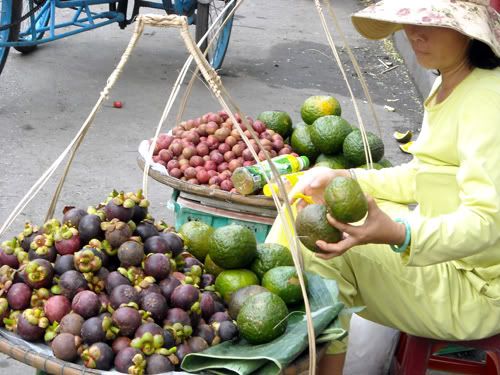 A trip to a busy market full of Vietnamese treasures should also be as fruitful as fun. With tons of items to fest your eyes and experience, like any other markets in the world, dried foods, shoes for everyday wear, shirts and pants, endless vibrant color fabrics, toys, souvenirs, watches, and many others things for us to discover. You can also buy fruits or drinks just along the roadside.
Continue strolling around Hue on the trishaw with our friendly guide. Seeing the scenery on Hue, around us we could imagine how it may look like back during the American army invasion, gigantic armored tanks and trucks that run the streets of Vietnam, war planes rules the sky and soldiers pointing their weapons in all point of their views. However those were the past of history but a relaxing vacation place to be in.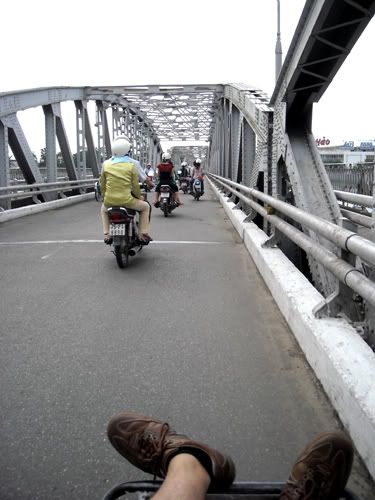 On the following day, a paid round trip was schedule to take us for a ride in a dragon boat. In these boats along the huge riverbank, each boat is a livelihood for a family or two. These are like family business on water; they cook, sleep and do almost everything in a single boat. In the tour, lunch will be provided for that day trip along the river visit. Our first place of visit was a wushu school. As history said, the Chinese of China had a martial art competition between the Vietnamese and the Chinese of China. In order to protect themselves from the Chinese, the locals of Hue learnt wushu to compete with their revile from China.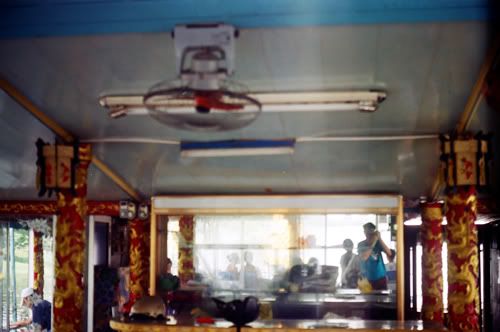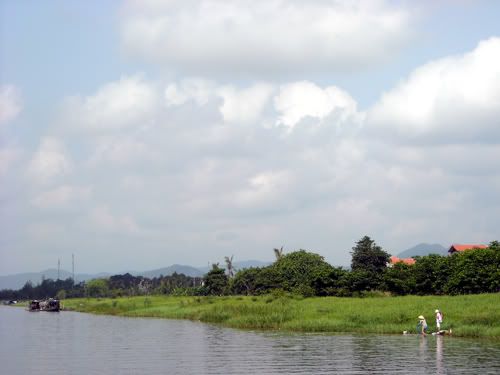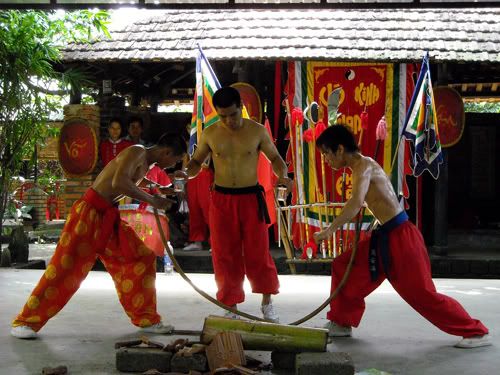 Our next visit was a temple. An old temple just standing along the river, a steep and high stairway to the entrance.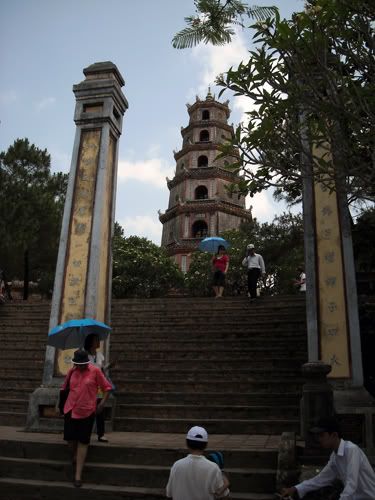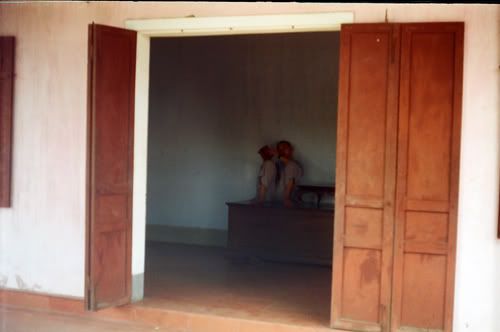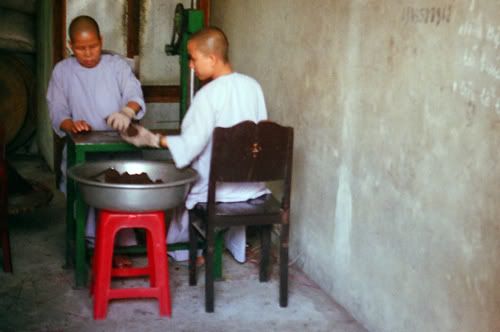 In a brand new day, our guides on motorbikes were already prepared to take us for an adventure we would never forget. Our destination will be from Hue to Da Nang and Hoi An, yes all in a day. We finally reach the city Da Nang, at first glance from the back of the motorbike pillion seat, Da Nang looks and feel almost close to as no different from Ho Chi Minh City. Da Nang traffic is just as busy, just as well populated too. However, the roads in Da Nang are wider.
After an about another whole 2 hours travel from Da Nang City, we finally reach Hoi An. In this remarkably beautifully relaxing city, almost everything moves slowly. Hoi An was a major international port and trading business. Now Hoi An became a tourist attraction. My favourite time was sitting outside a sugar cane drink stall and flown away by the easy slow life style of Hoi An. Nothing in Ho An seems to be moving faster then I am, I guess that not all cities in Vietnam has the same life style culture from just a single city.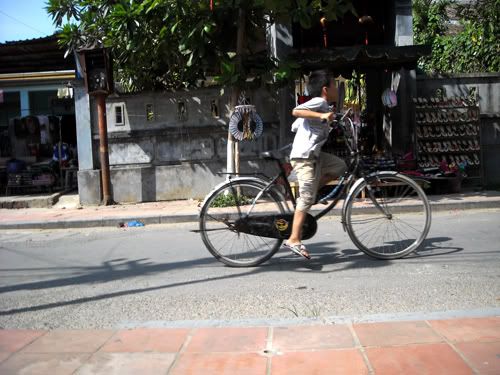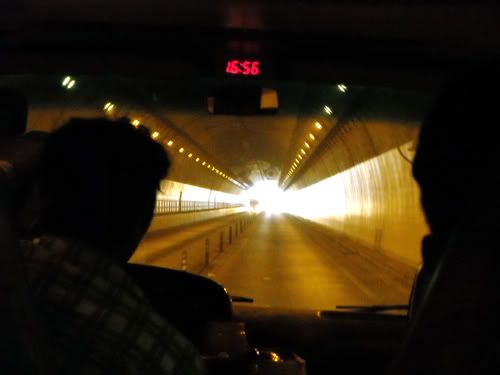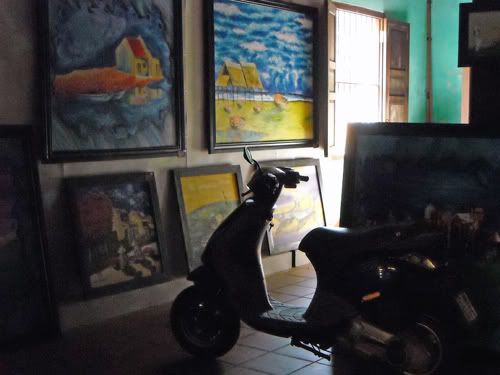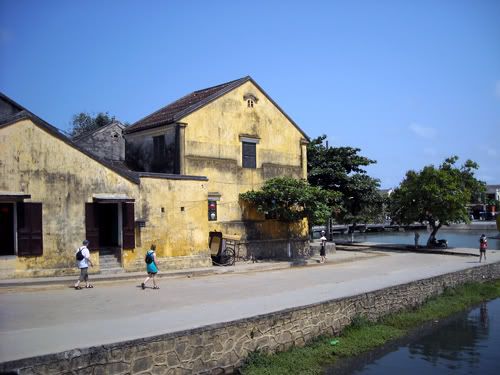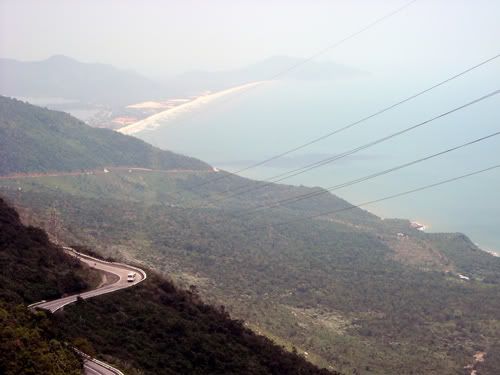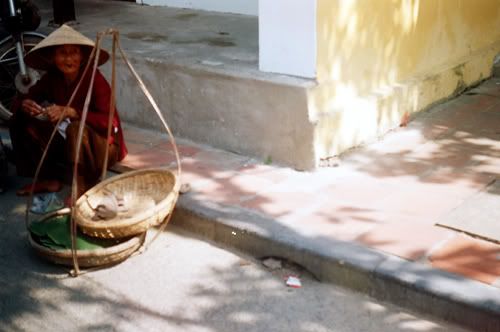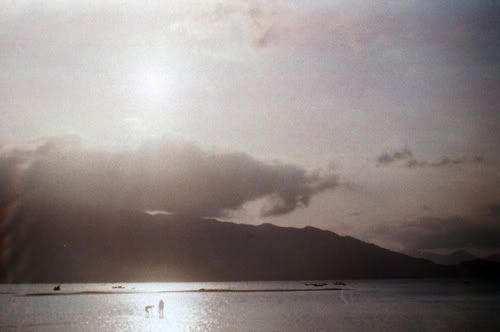 Traveling long distance to these cities was an enjoyment for anyone, however with a souring bottom and aching back that has to be endure. Breathe taking view of sensory after another, the warm breeze on your skin going against the rough air, the blazing sun light that color up the green mountains.